The Ultimate Federal Planner is perfect for Business Development and Capture Leaders to track and communicate activities throughout the fiscal AND calendar year.  The best part? Match your capture planning efforts to your strategic federal opportunities, get a jump on securing marketing resources for your proposals, and budget dollars for your events!
Get Started TODAY... for FREE!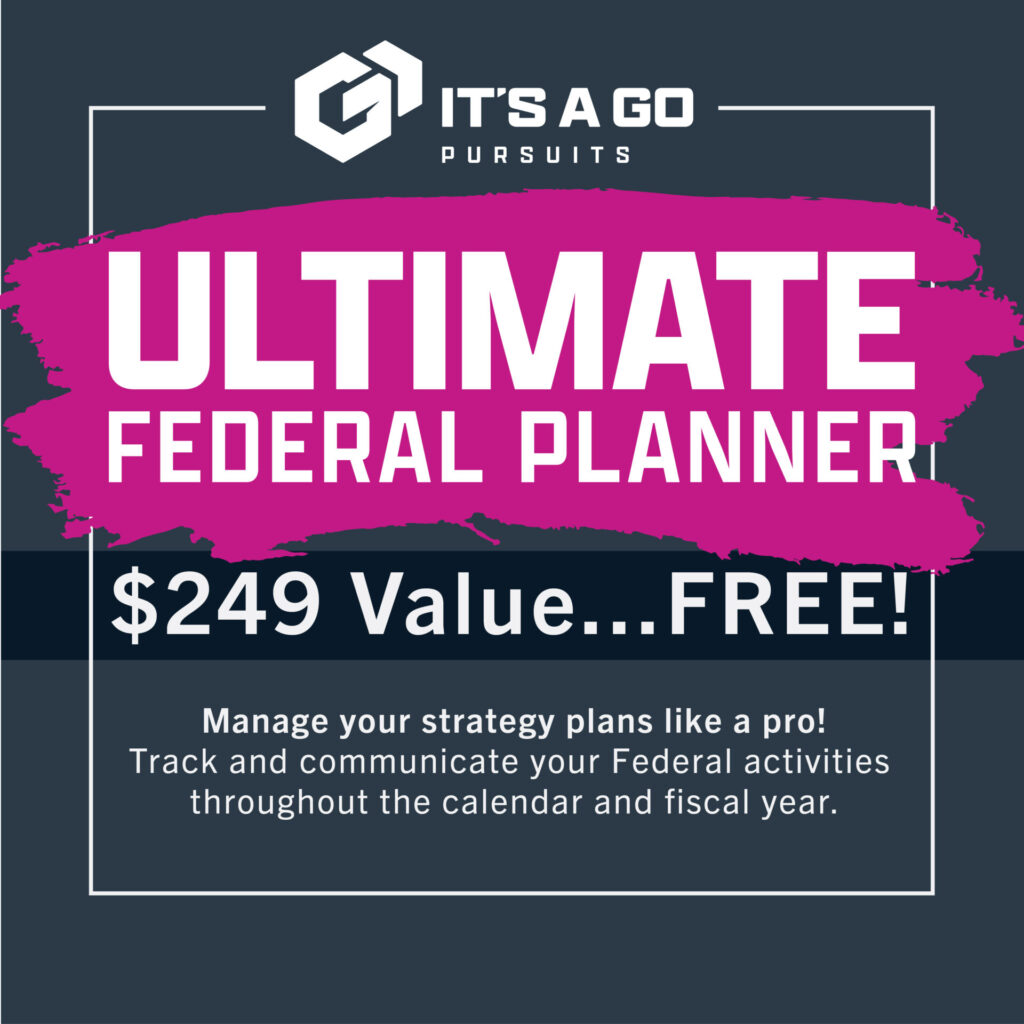 You're one step away from access to the tools and resources of the pros!
FEDERAL proposal & MARKETING TEMPLATES
We've thought of everything.
Get an all-access pass to our beautifully designed templates for the entire Federal pursuit lifecycle.  Everything to help you plan, position, and propose… We've got you covered!
Want an alternative to the GSA's SF330 forms? Look no further!
We offer professionally designed compliant templates for you to tailor to your own brand. We have worked through the kinks and applied over 20 years of federal marketing know-how to take the guesswork out of your response.
Our Launch Pack is filled with helpful tips, beautiful and clean formatting, and plug-and-play graphics that will get you to the top of the stack.
You will receive the SF330 Part I (A-I) and SF330 Part II templates in both InDesign (.indd) and MS Word (.doc) formats. These templates are available in both formats."